Royal Court
THE PEAR FAIR ROYAL COURT IS A TIME-HONORED DELTA TRADITION OF SCHOLARSHIP AND COMMUNITY SERVICE. WE ARE GRATEFUL FOR THE REPRESENTATION OF OUR ROYAL COURT EACH YEAR AND LOOK FORWARD TO SUPPORTING FUTURE DELTA YOUTH IN THEIR PROFESSIONAL AND PERSONAL ASPIRATIONS.
Meet our 2017 Pear Fair Queen Candidates:
Lauren Christi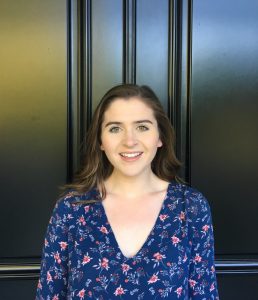 My name is Lauren Christie. This fall I will be going into my senior year at Delta High School. I am currently serving as Student Body President and as an FFA officer for both my school's chapter and the Yolo Section. Since my freshmen year I have played both soccer and volleyball and performed in the school musical. I hope to attend either UC Davis or Cal Poly to pursue a career as a pediatric nurse. The Pear Fair has been the highlight of my summer since my days as a Pear Blossom. As a sixth-generation pear grower, I would be honored to represent this amazing community and industry as the Pear Fair Queen.
Raya-Sunshine Hibbard

My name is Raya-Sunshine Hibbard and I am 17 years old. This incoming fall I will be attending Delta high School as a senior. Within my three years a Delta I have participated in sports as well as FFA. I have played soccer, ran cross country, and cheered. In FFA I served as a chair for the can food collection, participated in the farm power team, as well as raising three pigs and one rabbit. In my outside activities, I enjoy to dance which has led me to the opportunity to teach dance as well. Also in my spare time, I enjoy spending time with my family and friends along with going to the beach. In the future, I plan on attending a four-year university majoring in education as well as special education. Within the past and present my family has helped with the Pear Fair for a few years, and with the opportunity to serve as you Pear Fair queen I would love to serve and give back to the community that has given me many opportunities.
Meet our 2017 Pear Fair King Candidate:
Nick Barnett

My name is Nick Barnett and I'm a senior at Delta High School. I'm currently 17 years old and I play baseball, basketball, and football for the Delta Saints. I recently just starred in my first play "Footloose", which was a blast and I hope to continue in the drama program! Also, I serve as the Chapter president for the Delta FFA and Secretary for the Yolo Section FFA. I raise market hogs for FFA and market lambs for the Clarksburg 4-H. My favorite place is the beach and my favorite food is steak, but ranch dressing will always be my true love! I hope to continue serving in the Ag industry by majoring in Ag Communications at a 4 year college, such as Cal Poly or Texas A&M. I enjoy conversations with anyone around me so feel free to come chat with me if I'm ever around!
Meet our 2016 Pear Fair Royal Court:
Emma Kirchhoff, 2016 Pear Fair Queen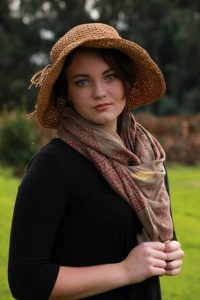 My name is Emma Kirchhoff, and I am your 2016 Pear Fair Queen! I will be attending Chico State University in the fall in pursuit of a degree in Agriculture Education. I enjoy reading, writing, and playing volleyball, and will be turning 18 this July. I have grown up on the Delta and have been incredibly honored to serve as Pear Fair Queen this year! I am incredibly excited to take what I've learned about agriculture here and apply it in my future classroom!
Tabitha Doherty, 2016 Pear Fair Princess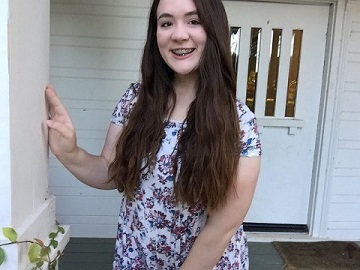 My name is Tabitha Doherty and I have recently had the pleasure of serving as one of the 2016-2017 Pear Fair Princesses. This coming fall I will be attending University of California, Berkeley where I will be double majoring in Political Science and Journalism. I enjoyed playing volleyball in high school and hope to carry this over to my next four years at Berkeley and play on an intramural team! I plan on continuing to be active in my education through joining multiple clubs and becoming as involved on campus as possible. This past year has been an incredible experience, and I am excited to share what I have learned with people from all over the world!
Madison Allen, 2016 Pear Fair Princess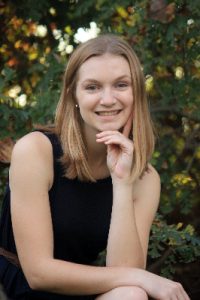 My name is Madison Allen and I am 18 years old. Recently I graduated from Delta High School, where I participated in volleyball, basketball, drama, and the FFA program. Through the FFA program, as well as the Clarksburg 4-H club, I've raised market lambs, both dairy and meat goats, and multiple market rabbits. I enjoy many things like spending time with family, friends, and animals. I also spend time hunting, fishing, baking, and drawing. This fall I will begin my attendance at Cal Poly, San Luis Obispo with a major in animal science. Growing up in the Delta has made me appreciate the surrounding agriculture and especially the pear industry. It has fulfilled one of my childhood aspirations to represent my community as one of the Pear Fair Princesses and serve alongside this year's wonderful royal court.
Meet our 2015 Pear Fair Queens:
LeeAnn Matthews
My name is LeeAnn Matthews and I am 17 years old. This upcoming fall I will be a senior at Delta High School. I am very involved in the FFA, student council, drama, and cheer. I will be cheerleading for three years now and participating in drama for two years. I have served as the FFA chapter secretary and historian, and also as class president. In the future I plan on attending a four year university majoring in equine therapy. I enjoy riding horses, sewing, raising lambs, rabbits, and hogs. If granted the opportunity to be Pear Fair Queen, it would be my honor to give back and serve a community that has given me so much.
Renee Van Andel
My name is Renee Van Andel and I am 16 years old. I attend Delta High School, where this fall I will be entering my senior year. At Delta, I have been involved in track, cheer, student council, and the Future Farmers of America. This past year, I served as the FFA chapter historian, and this year I will serve as the FFA chapter president. In my spare time, I enjoy spending time with my friends, family, and pets. I also enjoy cooking and baking, raising lambs for the fair, being outdoors, exercising, reading, and travelling with my family. After high school, I plan to attend a four year university and major in business marketing or communications. I love the Delta atmosphere, and have lived here nearly my entire life. For as long as I can remember, I have been involved in and surrounded by aspects of the pear industry, and I would feel honored to represent my community as the Pear Fair Queen.
Meet our 2014 Pear Fair Queens:
Anne Christie
My name is Anne Christie and I am a 2014 Pear Fair Queen. Being a Pear Fair Queen has been a wonderful experience that has given me many great memories. I have thoroughly enjoyed going to events and talking to people about the Pear Fair. I am a recent graduate of Delta High School, where I was involved in cheerleading, soccer, FFA, and student council. This fall, I will be attending the University of California: Los Angeles where I will study business economics.

Emma Lara
My name is Emma Lara and I am one of the 2014 Pear Fair Queens. This opportunity has been exciting, fun and an experience of a life time. Next year I plan on attending Nevada State University, Reno. I will be majoring in animal science and education. Afterwards I plan to come back to the Delta and teach Agriculture classes. I have loved growing up in this area and I can not wait for what my future holds!