Grand Marshals
DOUG CHAN – 2016 GRAND MARSHAL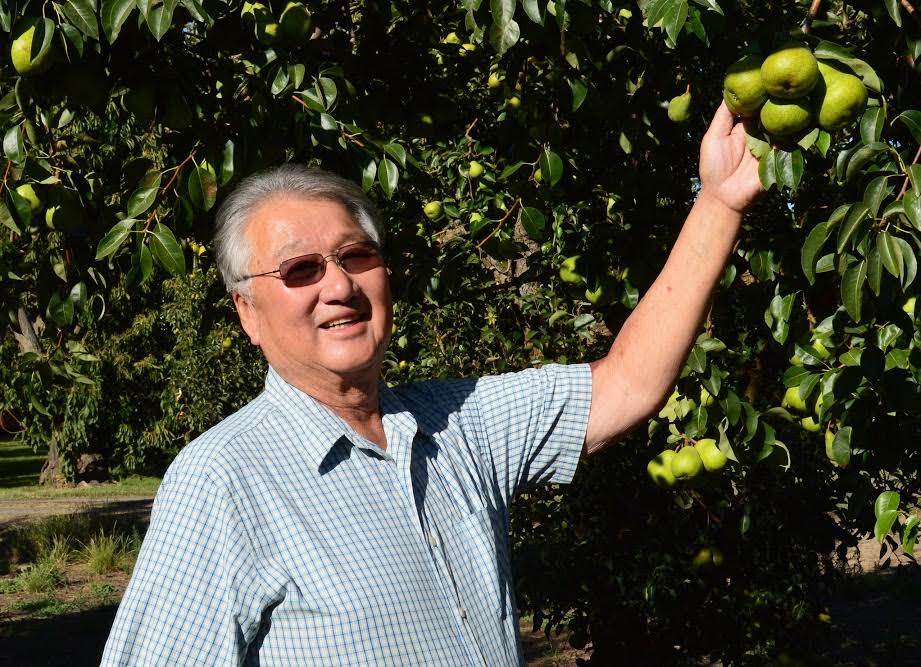 Doug's history on the Delta as a talented farmer and strong, supportive community member began long before he was born. His grandfather immigrated to America in 1898 and settled in San Francisco as a merchant. After the Great Earthquake in 1906, he moved to Courtland to tenant farm and eventually opened a grocery store in Courtland's Chinatown. In 1938, Doug's father, Lincoln Chan, began farming and by 1942, Lincoln had purchased his first pear ranch. Farming was a way of life for Doug, and after graduating from Cal Poly SLO in 1965 he started leasing his own land to tend as a 3rd generation farmer. Since returning to the Delta, he's involved himself in numerous community and farming organizations, always looking to help. He gave 35 years to the volunteer Courtland Fire Department, and has served on multiple USDA committees in addition to acting on the Board of Directors for the Reclamation District. While Doug continues to be a partner in the Lincoln Chan Farms LLC with his brother Wally, he devotes the bulk of his time to operations at Doug Chan Farms. Over the last 51 years, his crops have generally included wheat, triticale, safflower, corn, tomatoes and alfalfa. Today Doug and his family reside on the ranch just a mile away from the home where he first played in the dirt.

CHUCK BAKER – 2015 GRAND MARSHAL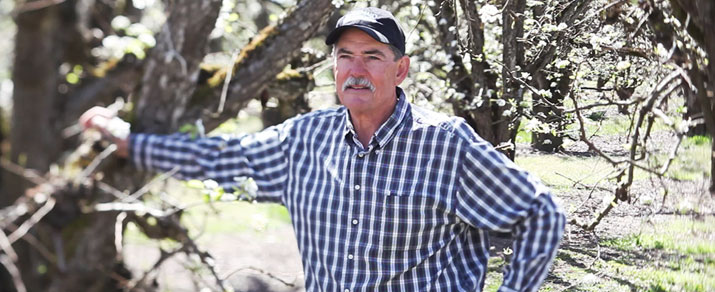 In the 1850s, Chuck's great-grandfather Asberry Hustler and Marry Jane Humferville married. They soon traveled cross-country, by wagon train, from Ohio to California. Settling in the Sacramento River Delta. They farmed during the spring and summer months, and spent the remainder of the year panning for gold in Gold Hill, California. Returning to their homestead on Sutter Island with any profits from their mining ventures reinvested in the development and planting of their orchard enterprise on the banks of Steamboat Slough. Annually plantings of additional fruit trees were made and cared for each year, planting more and more pear trees as the years progressed. In 1872 they were able to purchase the land described as, " Swamp and overflowed land" from the State of California on Sutter Island for a whopping $31.31.
Today Chuck and his family proudly reside on that very same ground and tend to some of those original trees. Chuck is currently the 5th generation to farm this soil. His granddaughters are the seventh generation living on the ranch. Chuck walks the orchard daily and most often, if you listen closely enough, you can hear him talking to the pear trees. Chuck is very proud of his family's heritage here in the Delta. His great-grandfather was a founding member of the Franklin Lodge in Courtland, as well as one of the founding members of the Reclamation District 349 (Sutter Island). His grandfather, Carl Fiedler, worked as a cement contractor and poured the foundation for the Courtland High School auditorium, and the Clarksburg Community Church as well as the Freeport Bridge and many other bridges throughout the Community. Carl is the young newspaper boy emblazoned on the Hustler family pear label. A young Carl is depicted holding a newspaper that reads, "EXTRA – California Bartletts!" The family honored his efforts to sell newspapers in Golden Gate Park just days after the 1906 earthquake by putting him on their label. Carl was just a wee lad of 6 years old then, and the profits he made helped to sustain the family operation during the difficult market that followed.
Chuck's family are the current stewards of this land with hopes that there will be many future generations of the Hustler line to follow.
Watch a video about Chuck and his sustainable farming practices here:
DOROTHY HAYES – 2014 GRAND MARSHAL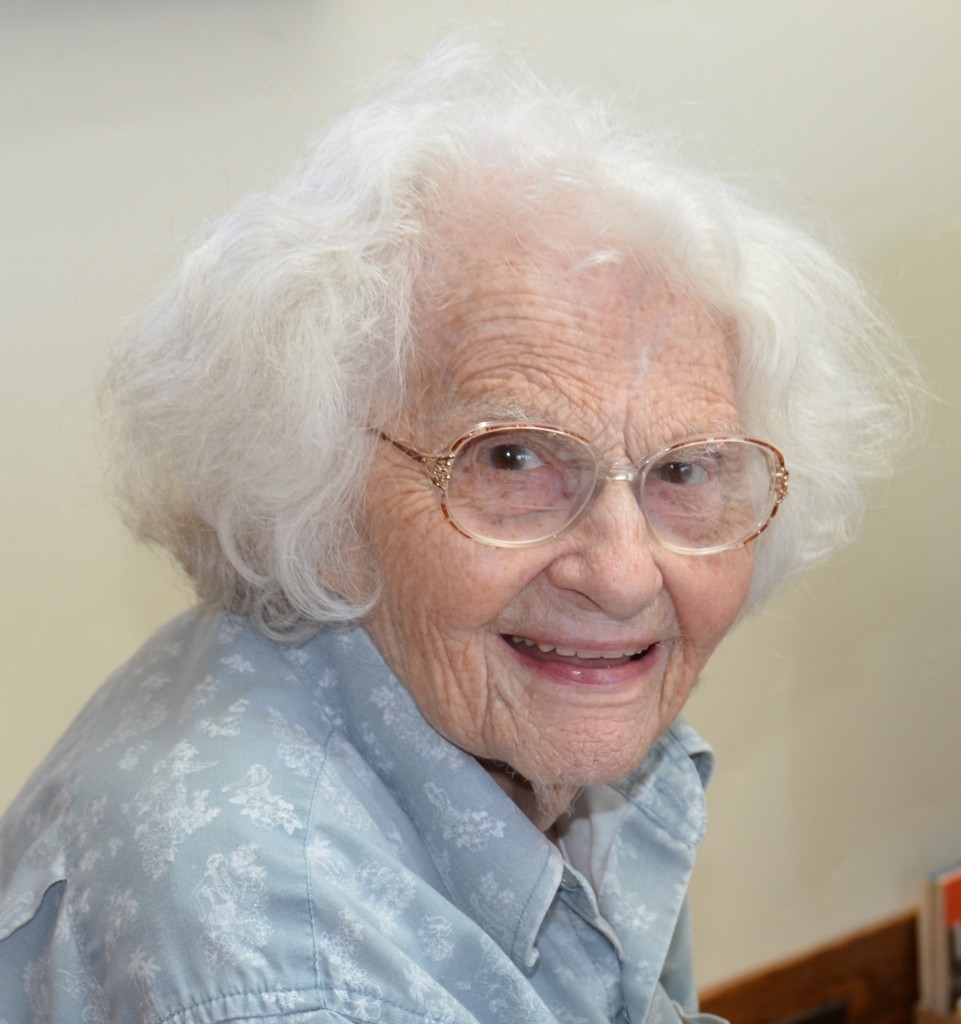 Born in 1923 Dorothy Hays grew up during the Great Depression with her twin brothers, Dick and Bob. The siblings were close in age separated by 18months which presented challenges for their young single mother. As a red head, Dorothy was affectionately nicknamed "Red" by her basketball teammates. She was called "Freckles" by the kids who weren't as affectionate. She was very close to her grandparents and especially her grandfather who taught Dorothy to sing at age three. Dorothy continued singing in her high school and college choir's and sang "Swing" music that was very popular in the 1940's.
Dorothy attended USC, UCLA, Westmont, Sacramento State and San Diego State. She graduated with a degree in Education and Science and in 1961 Dorothy moved from Los Angeles to Courtland where she spent the next 32 years teaching local children. If you grew up in Courtland you remember the pretty "red-headed teacher" with a strong but gentle disposition. Dorothy's teaching career spanned two generations. There are many adults living in Courtland today who had Dorothy as their schoolteacher.
Dorothy received a community service award in 2006 for her continued dedication to the Courtland community. At 90 years young Dorothy still serves as the Treasurer of the Courtland Town Association and continues to volunteer her time in support of the Courtland Library.
In celebration of Dorothy's steadfast support for our community we honor the 2014 Pear Fair Grand Marshal- Dorothy Hays affectionately known as "Red".
MICHEAL CARL PIERRETI – 2013 HONORARY GRAND MARSHAL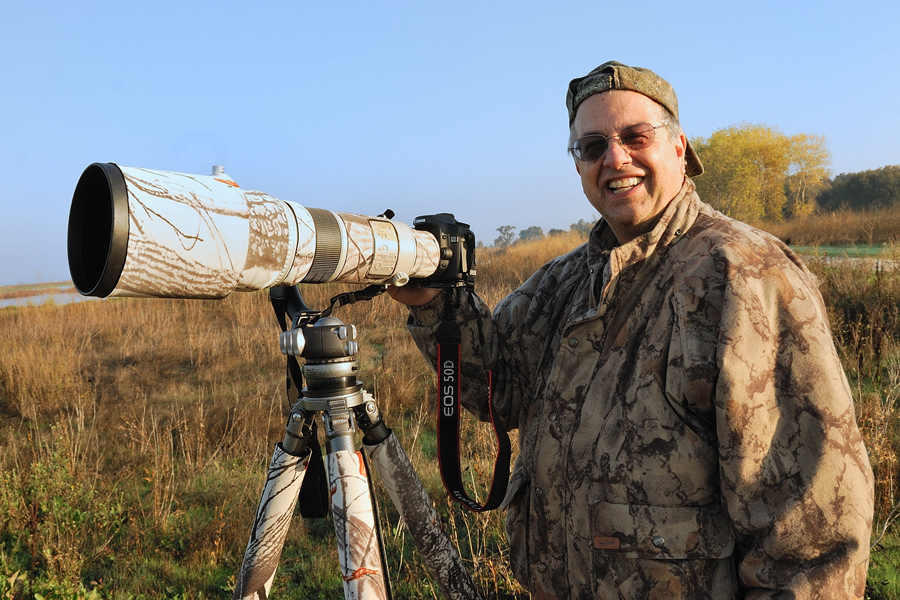 Mike was a scenic photographer who captured the natural beauty of the Sacramento River Delta. The painterly quality of his images exemplifies the drama that unfolds there.  Michael was a life long resident of the area. His photography, writings and public speaking engagements served to bring awareness to the value of this treasure and to the importance of the Delta's preservation.
"I don't create the natural beauty so abundant here in the Delta – God does. My job is to capture that beauty and artistically present it so others can enjoy it." – Michael Pieretti
Sadly Michael passed in March, 2013. Michael was an avid, visual ambassador for the Delta and we miss him dearly. It is with great joy that his daughter Natalie Pieretti and son Brett Pieretti are displaying their father's photography in his honor at this year's Pear Fair.
To view more of his work, visit his website at www.mikepieretti.com.
DOUG AND CATHY HEMLY – 2012 GRAND MARSHALS
Doug Hemly, his wife Cathy, their son Matthew and daughter Virginia are  fifth and sixth generation decendents of Josiah Greene, who founded his family's farm in the Sacramento River Valley in 1850.   Doug and Cathy's grandchildren – the seventh generation of this deeply rooted farm family – enjoy playing and helping out at the family orchard.  Doug says "There is nothing more satisfying than to walk through an orchard that you have planted with your family."